Rotary Nozzles
Make your pressure washer twice as effective and blast dirt, grime, slime, mold, mildew, etc. off instantly using a Dirt Killer (DK) rotary nozzle. Good for cleaning crab and lobster pots, cleaning kennels, paint and graffiti removal, removal of mildew from stucco, cleaning concrete, removal of gum from sidewalks, boat cleaning and barnacle removal. Works well on any hard surface. Save chemical, water, time and money. The Dirt Killer rotary nozzle generates a whirlwind of water droplets so powerful that the embedded dirt is blown away. The Dirt Killer nozzle features a rotating turbine, delivering the punch of a zero-degree nozzle with a 25-degree fan -- creating five times the cleaning impact of a standard flat tip nozzle -- effectively cutting cleaning time in half. Invented many years ago by Josef Kränzle, this nozzle has been copied many times, but never surpassed in quality or cleaning effectiveness. Make sure you properly size the nozzle to get maximum effect. Made by Kränzle. 1/4 inch female thread.
Kränzle "Dirt Killer" series exclusive features:
Spins faster - Leaves no lines or streaking - Used for cleaning hard surfaces - Rated up to 3200 PSI - Can handle inlet water up to 180 degrees F
Watch on Youtube >>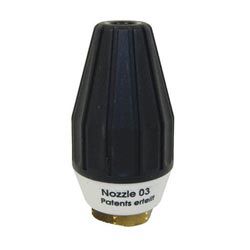 Kranzle "Dirt Killer" Rotary Nozzle 3.0
Part Number: 97410730


Kranzle "Dirt Killer" Rotary Nozzle 3.5
Part Number: 97410734
Kranzle "Dirt Killer" Rotary Nozzle 4.5
Part Number: 97410713


Kranzle "Dirt Killer" Rotary Nozzle 5.5
Part Number: 97410714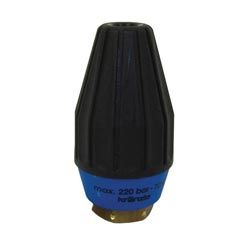 Kranzle "Dirt Killer" Rotary Nozzle 7.0
Part Number: 97410736
Industrial Dirt Killer Rotary Nozzles
The Industrial Dirt Killer (IDK) spins slower than the Dirt Killer nozzle thus creating a larger water droplet with a greater impact.
Good for cleaning concrete and steel, barnacle removal, etc.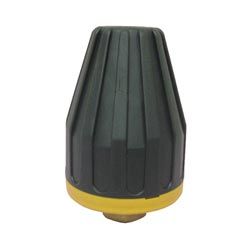 Kranzle Industrial "Dirt Killer" Rotary Nozzle 3.5
Part Number: 97410710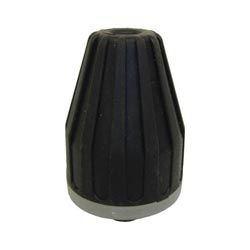 Kranzle Industrial "Dirt Killer" Rotary Nozzle 4.0
Part Number: 97410719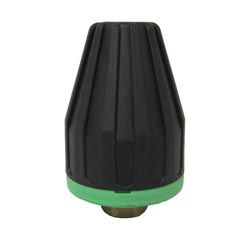 Kranzle Industrial "Dirt Killer" Rotary Nozzle 4.5
Part Number: 97410718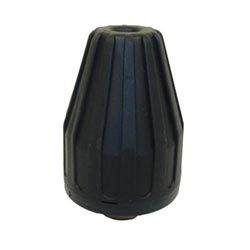 Kranzle Industrial "Dirt Killer" Rotary Nozzle 5.5
Part Number: 97410712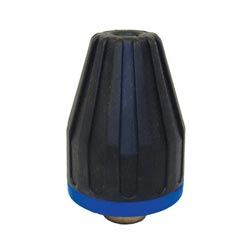 Kranzle Industrial "Dirt Killer" Rotary Nozzle 7.0
Part Number: 97410715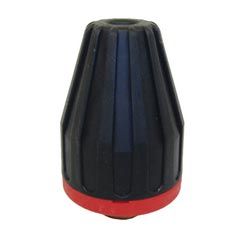 Kranzle Industrial "Dirt Killer" Rotary Nozzle 8.0
Part Number: 97410711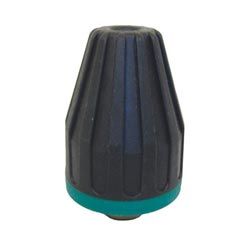 Kranzle Industrial "Dirt Killer" Rotary Nozzle 9.0
Part Number: 97410716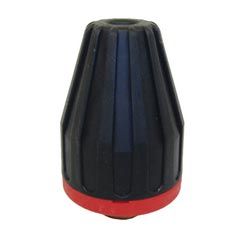 Kranzle Industrial "Dirt Killer" Rotary Nozzle 10.0
Part Number: 97410717