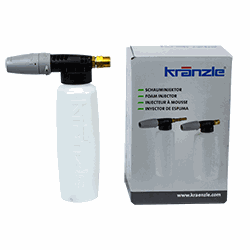 Kränzle Foam Cannon
When you need to lay down a heavy foam of cleaning product, use the Kranzle Foam Cannon. 10 3/4 inches tall, 7.5 inches wide, 3 inches deep. One liter bottle with measurement marks on side every 1/4.
Watch on YouTube >>
Part Number: 97135301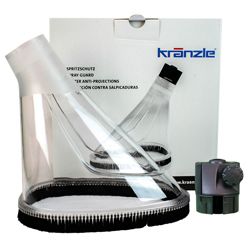 Spray Guard
Use this tool with any pressure washer to reduce overspray. Ideal for indoor work and when you don't want spray to go where it is not supposed to.

Video by Atlantic Pressure Washers, an authorized Kranzle Dealer.
Part Number: 97132600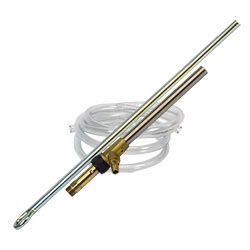 Sandblasting Kit
The Kranzle Sandblasting Kit can be used with any Kranzle pressure washer. It turns your pressure washer into a wet sandblasting tool.
Watch on YouTube >>
Part Number: 9741068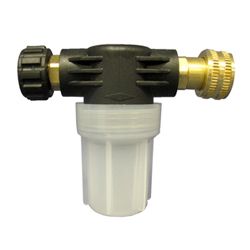 Water Filter 133004
This clear water filter attaches to the inlet of the Kranzle PowerPak (K399TST, K499TST, K599TST, K700TST, K1200TST), and Kranzle hot water pressure washers. 3/4 inch and Garden Hose female fittings.
Part Number: 97133004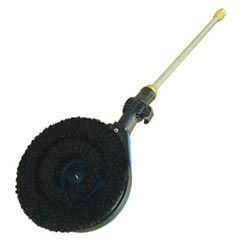 Rotary Brush
Used for agitating and rinsing after soap is applied. Great for vehicles. Equipped with adjustable angle head and 22 mm fittings. The water comes out of the rotating head at low pressure. The bristles rotate as the water comes out. If connected with a soap injector, soap will also be dispensed.
Part Number: 97410501